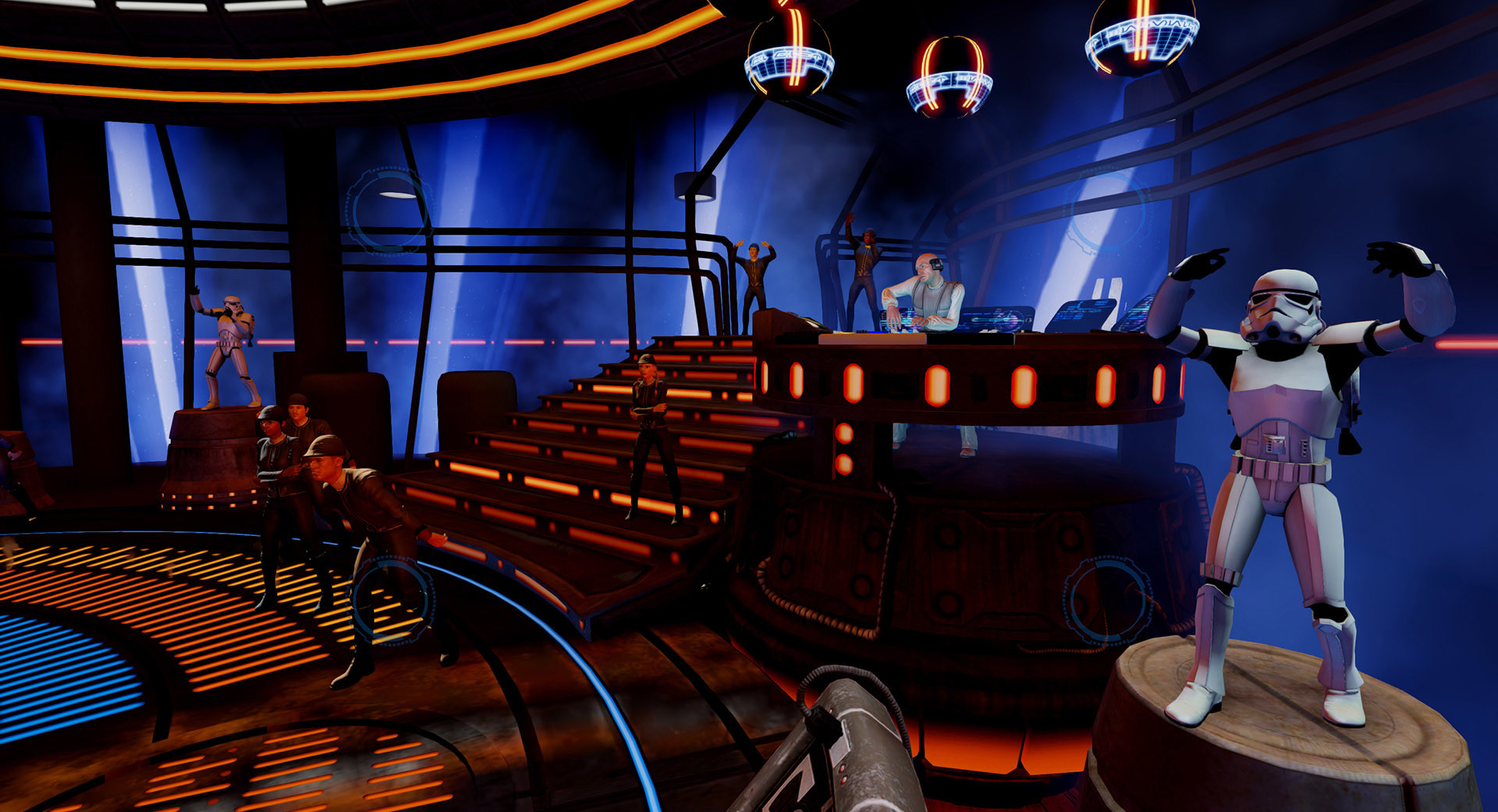 Bespin / Cloud City Dance level. Many people had touched on this over the course of the project this starting as a Jedi mode level. I worked on final clean up and creation of the DJ Booth and many of the glowing light stripes.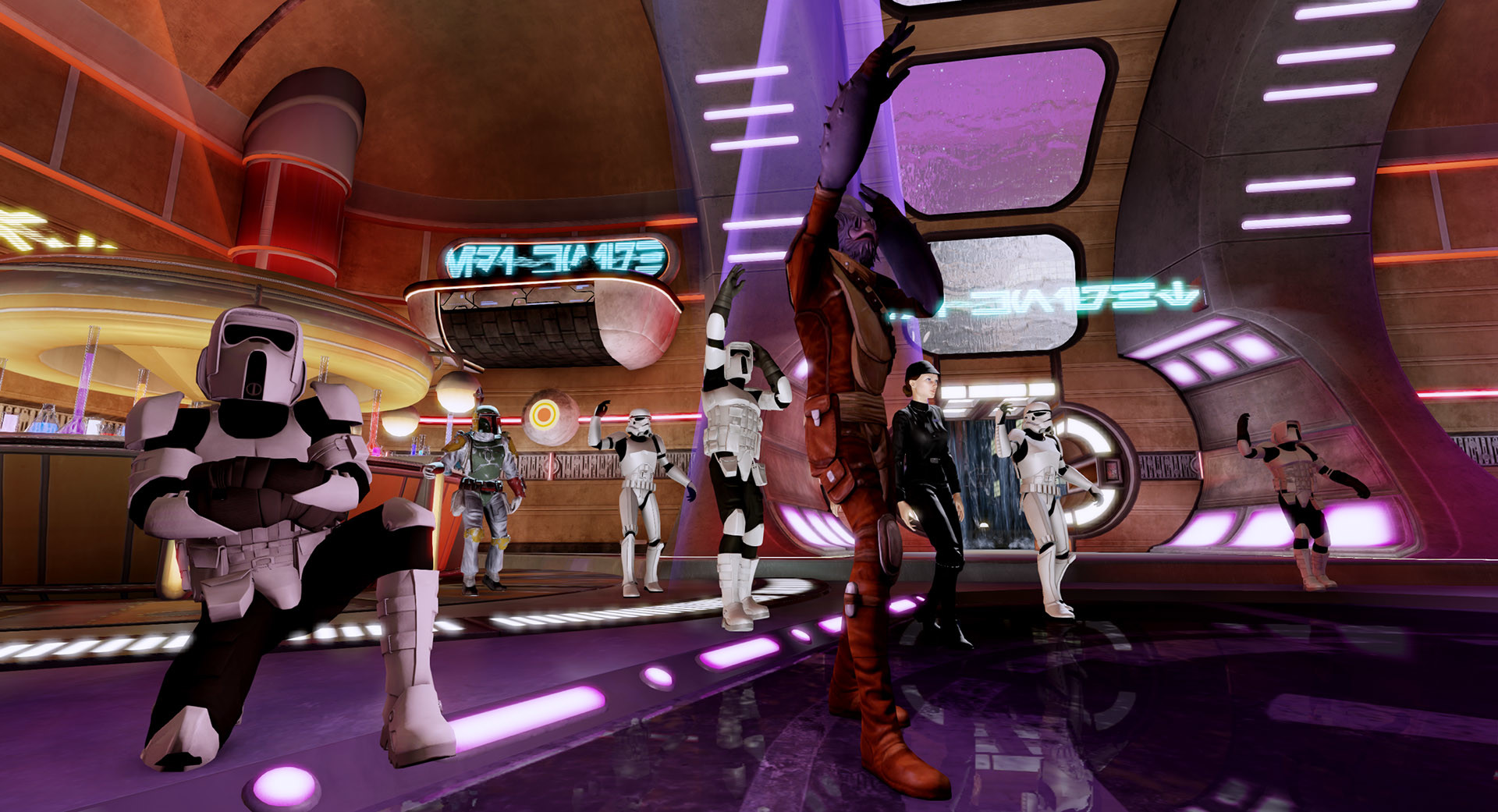 Coruscant Dance Level. Cleaned up outsourced level I recreated the walls and ceiling and added a DJ Booth to the wall.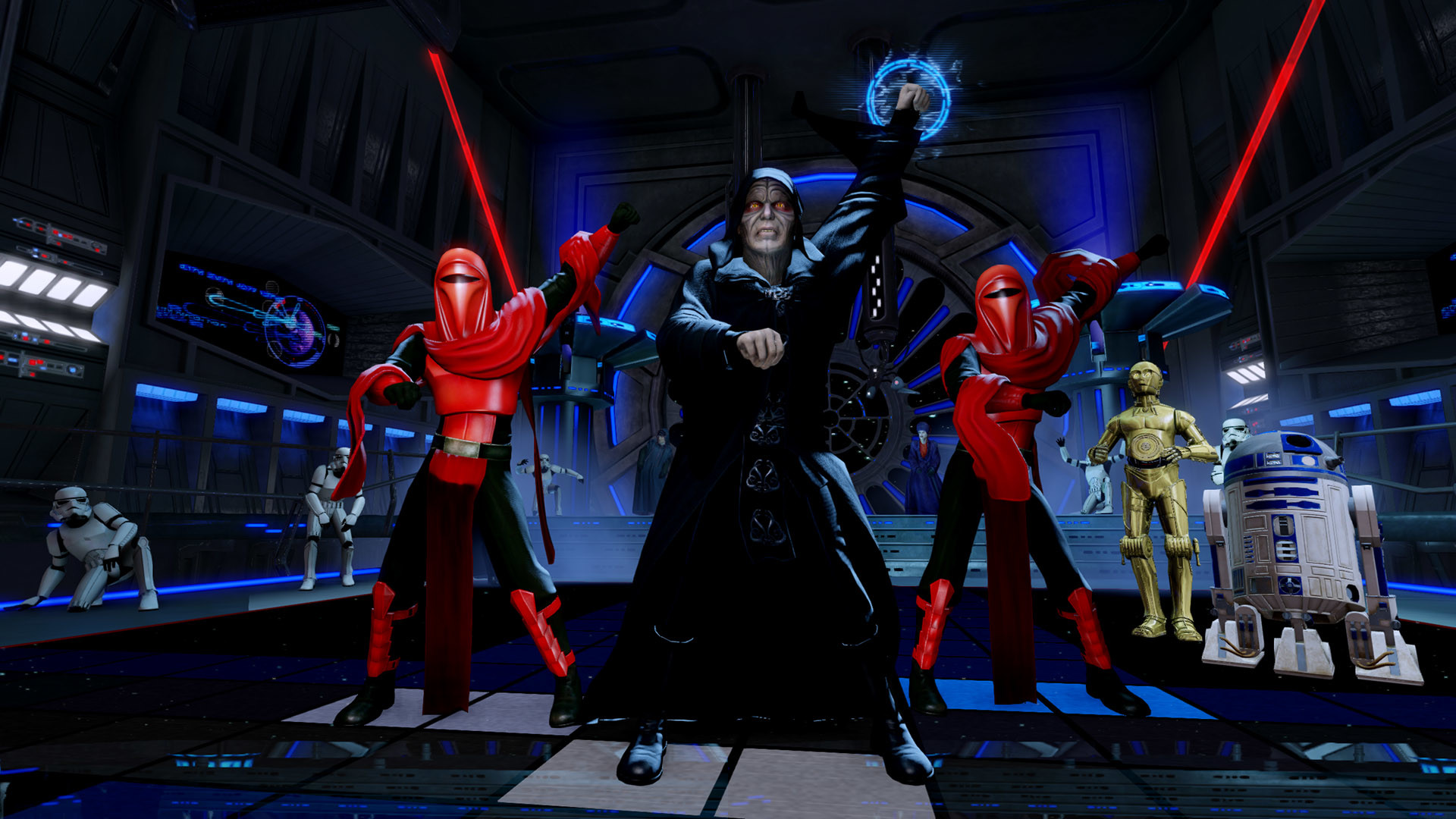 Death Star Dance Level. An outsourced level that truly went through a transformation to get to this quality. I created textures for the walls on the right and left and did loads of clean up on the level.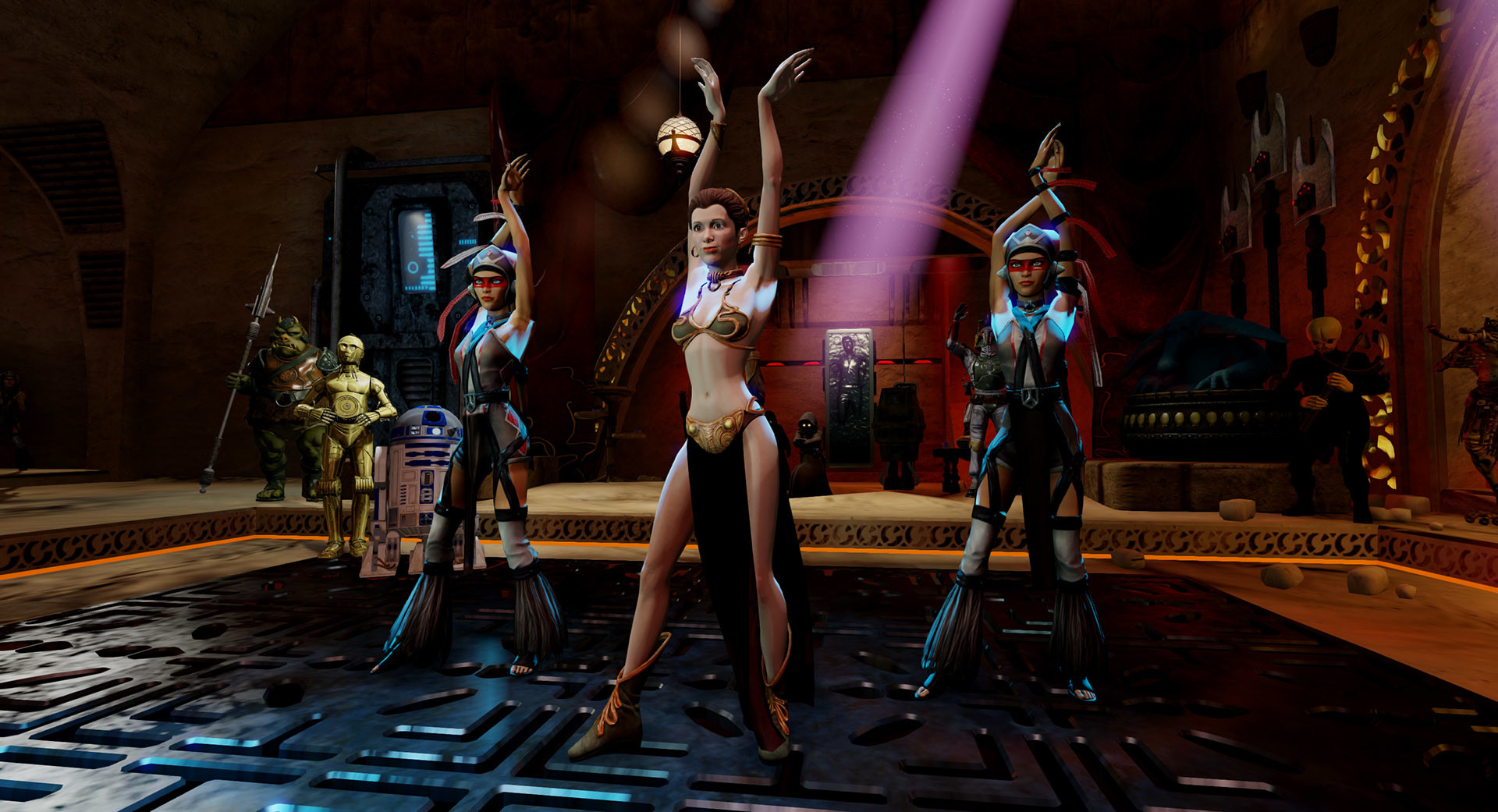 Tatooine / Jabba's Palace Dance Level. I created Han Solo in Carbonite for the background an it's surrounding area. I also created the dance floor and the seating area on the left.
With Art direction from Paul LaSalle and a ton of support the dance levels were my baby.